In-Person Entertainment is Back! Now booking for 2022 and 2023
Top Comedy Magician for corporate, private parties, weddings, & other special events.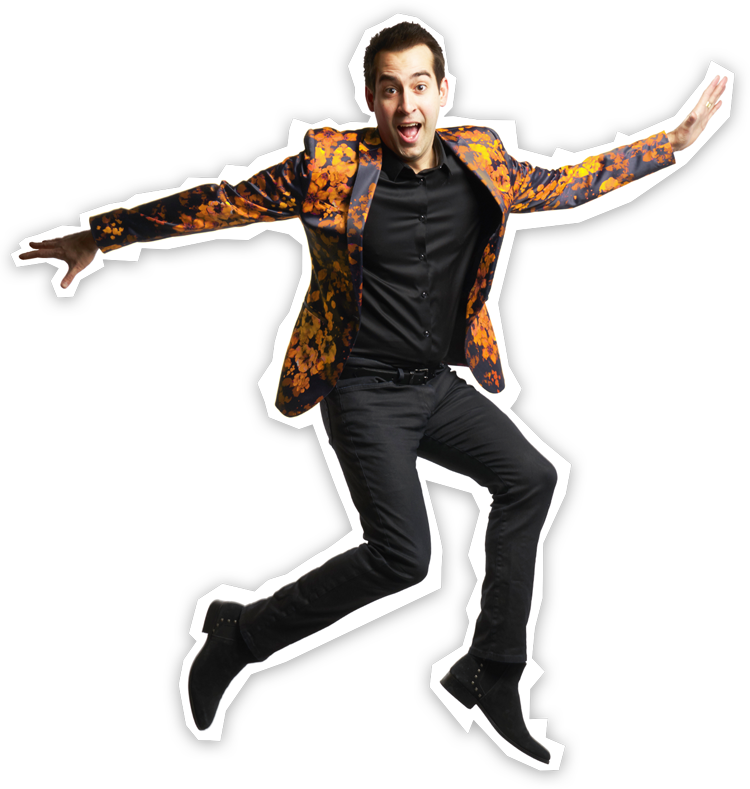 Professional, Unforgettable, Foolproof Corporate Entertainment.
Are you planning your first in-person event after months of lockdown and boring zoom meetings? Corporate entertainment expert Alan Smola is ready to help make your next event memorable and FUN.
Alan specializes in fresh, laughter-filled corporate entertainment for company events, colleges, and private parties in all 50 states. He's also one of the best corporate entertainers in Minnesota, but can easily travel anywhere in the US to bring his customized show to your clients and guests.
When you hire corporate magician Alan Smola, you're not just getting a show but an experience that involves the entire audience, specially constructed just for you! Alan will make you an event planning superstar with your boss and clients, guaranteed.
Contact Alan today to see how he can give you confidence when it comes to making your next event stand out.
What Clients are saying:
"I have no idea how you did that! Very Impressive"

The Detroit Tigers
The Detroit Tigers
"Alan's show was simply amazing! He kept it fun, engaging, and everyone was laughing throughout the whole experience!"

Deluxe Corporation
Deluxe Corporation
"Thanks for kicking off our national meeting in such a fun and energetic way! You rock!"

Target Corporation
Target Corporation
"You were professional, original, and really funny. Our employees has a blast at your show!"

3M Corporation
3M Corporation
"Working with Alan was extremely easy, and he customized his show perfectly for our event. We'd have him back again and again!"

Microsoft
Microsoft
"Book Alan for your next event right now! Our staff and students were blown away by his amazing magic and charming personality."

University of Michigan
University of Michigan
"Some of the best magic I have ever seen!"

Ford Motor Company
Ford Motor Company
"Seriously how did you do that!? Our employees would not stop talking about that trick at the end with the borrowed $100 bill and the lemon. Mind-blowing."

University of Minnesota
University of Minnesota
Hilarious Stage Shows, Strolling Magic, and so much more.
Minnesota Comedy Magician Alan Smola is one of the top corporate magicians for hire in the United States. He will create hilarious and original entertainment solutions for your next event, all while keeping within your budget. He understands the importance of corporate entertainment done right. Alan will work with you every step of the way to guarantee your next corporate event or private party is an over-the-top success, but don't just take his word for it. Click here to learn why so many people consider him one of the top magicians in Minnesota.
A clear leader amongst magicians in Minnesota, but is available NATIONWIDE.
Alan's unique entertainment has helped create successful events at trade shows, colleges, conferences, award banquets, holiday parties, graduation nights, and many other special events across the United States. Contact Alan and find out why he's one of the best corporate magicians working today.
Minnesota Corporate Magician Alan Smola's Happy Clients